About Us
At Starfish Lane we understand invitation stationery. We invite you to swing by and browse our beautiful store or if that's not possible our well-presented website.
We are a family business, and have an excellent team of in-house Designers and Consultants. With over 20 years experience in the industry, we encourage you to take the journey with us as we show you how easy the invitation process really is.
You simply tell us what special occasion the invitation is for, together with your chosen design. Then you place your order with your quantity, wording and a deposit.
We specialize in customized wedding and event invitations and stationery, hand-drawn designs, DIY paper layered creations and more. We also offer an in-house printing service, you bring your own beautiful designs to us, and we print them!
Our Design Consultants are available to give you a hands-on lesson with assembling your very own DIY invitations.
With our personal service, attention to detail, printing knowledge and extensive range of paper and envelopes, Starfish Lane is here to guide you through the creative process and bring your ideas to life!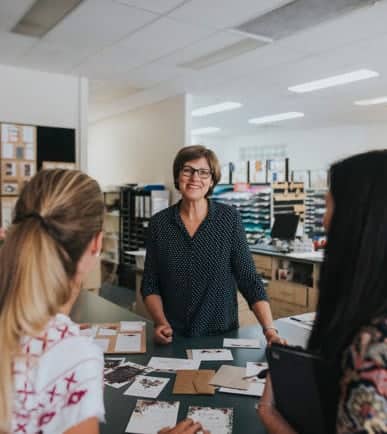 "At Starfish Lane, we will help you to create the perfect stationery package! Tailor-made to your particular special occasion and to your individual requirements."
Our Favourites
A selection of our favourite designs