Starfish Lane is a one-stop shop with real people you can talk to about your invitations and other personalised stationery needs.
We have a shop full of luxurious quality paper – textured, matt, shimmer, recycled natural papers – you name it we've got it. Not to mention the amazing range of envelopes including the popular 130 x 190 mm (5 x 7 inch) size.
We know how our paper performs and with 20 years of experience and knowledge, we can advise you on what we think would look best for your design.
Your Own Design
You've spent time designing your own invitations and you just need them printed… PERFECTLY!
Quality Finish
Your home printer is tired and doesn't give you the quality print you're looking for and your guillotine is dodgy.
Print For Clients
You're a graphic designer needing your artwork printed for your clients… PROFESSIONALLY!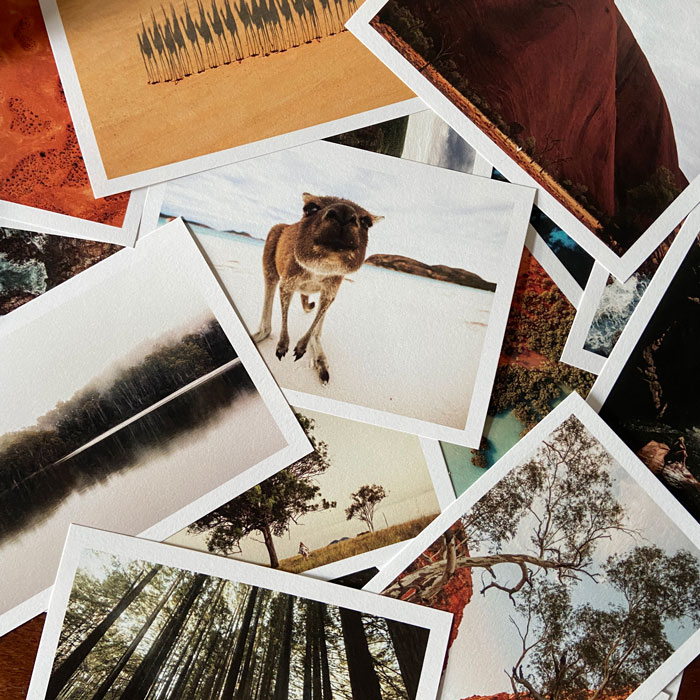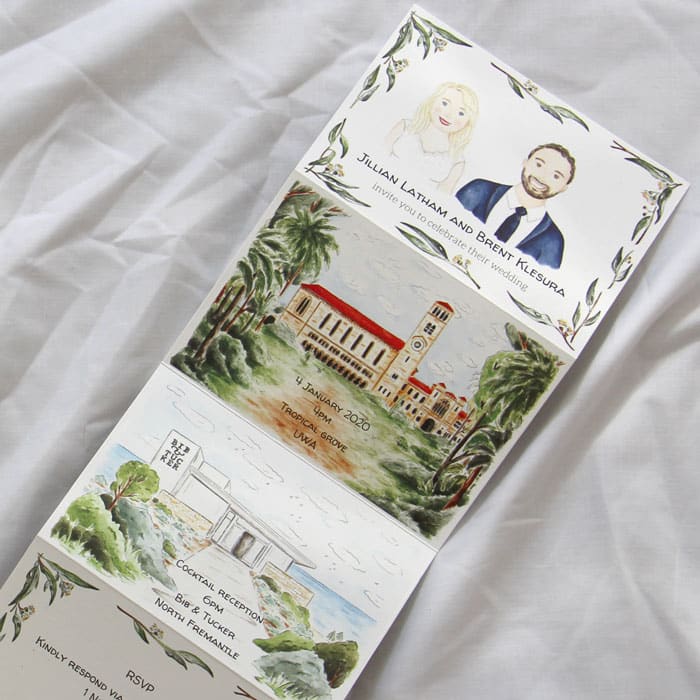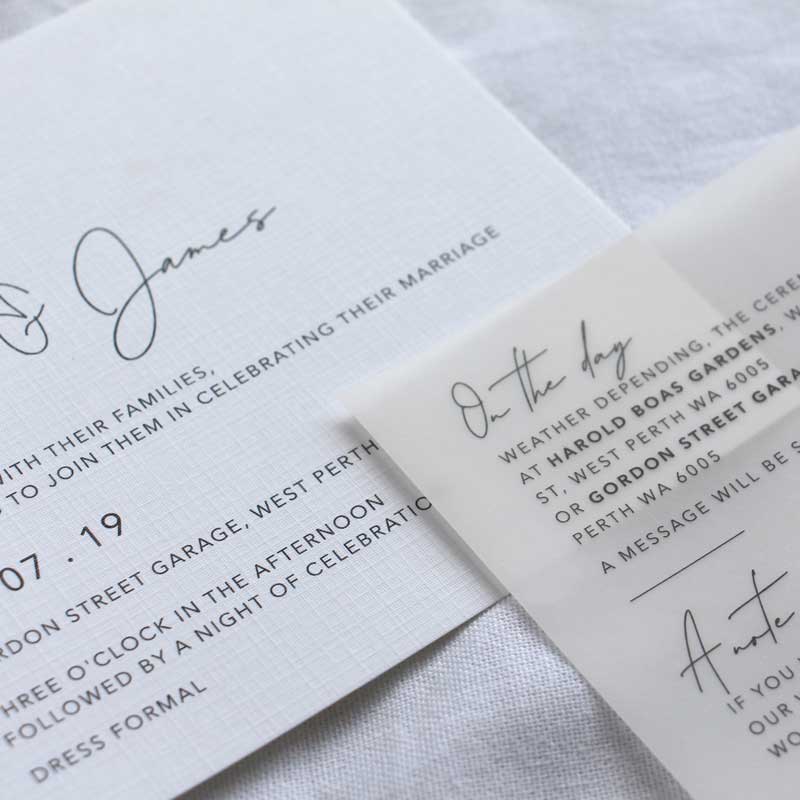 We're a little pedantic and nerdy about artwork. To give you the best possible finish there are some important specifications you will need to follow.
We want to get it right and we want you to be happy! The first thing we do when we receive your PDF file is assess your artwork.  Tip: always check your envelope size before you start your design!
If there are any problems we will let you know and you can then amend the artwork so it's just right for us to print. It's important that you see your proof before we go to print. You can either pop into our North Perth store or we will post you the colour proof.
Specifications
In order to print your order perfectly, there are some artwork guidelines you will need to follow.  You can download our Artwork Guidelines here.
Templates
We have a range of templates available for you to design your own invitations, labels or place cards. Download our templates here.
Your guests will be thrilled to receive your invitation in a luxury printed envelope. With stunning fonts it will certainly be a standout – they won't want to throw it away!
The process is easy. We will provide you with our template and when you've completed it, we print the envelopes with your personalised names and addresses. It's as simple as that.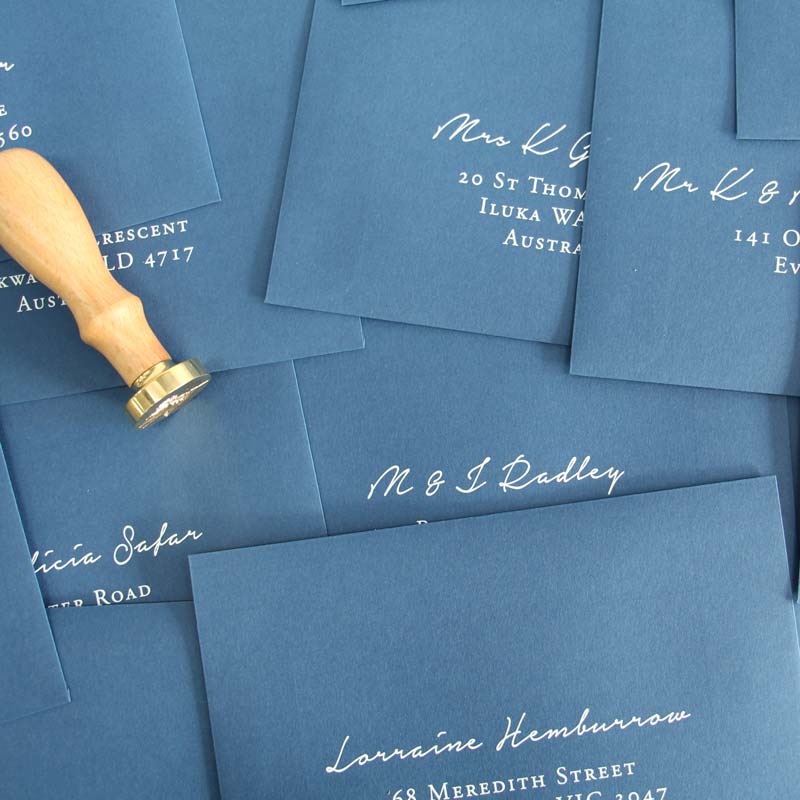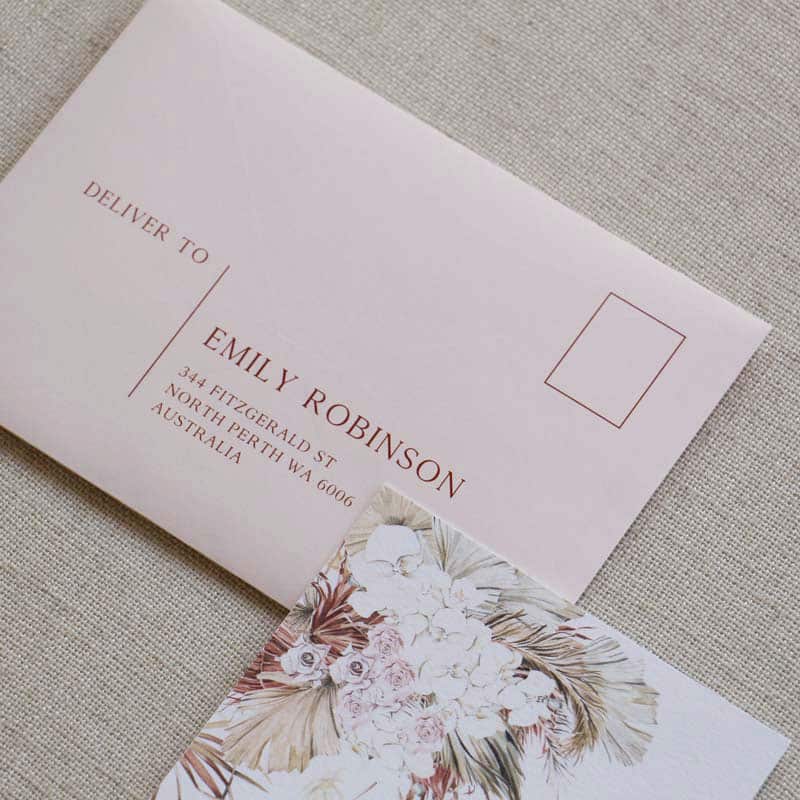 If you would like a quote you will need to have some information ready so that we can offer appropriate pricing.
 1.  The quantity of each item needed, for example invitation, RSVP etc
2.   The finished size
3.   The paper you'd like your design printed on (textured, smooth, shimmer, recycled or we can advise)
4.   So that we can assess your final artwork, please email your final artwork to us in a PDF format with cut lines marked.
Call Us
If you prefer, you can call us on 08 9228 3011 to discuss your requirements.